Want to get more people to your website?
Good!
Grab a copy of The ONE Thing you need to do to rank higher in Google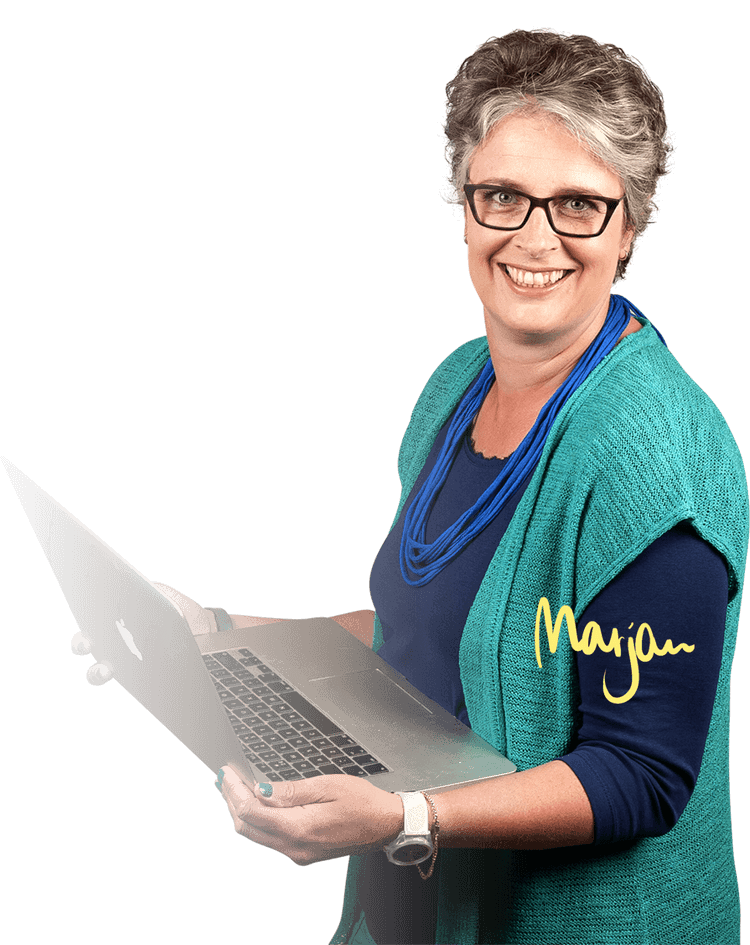 Nice work Marjan. Direct and no unnecessary frills. CLEAR. In short, A MUST!​
Suzanne Verbeek
Yes, instead of being put away on page whatever, my site is now in the fifth spot on the first page in Google! Thanks for the clear and useful explanation and movies, Marjan!​
Studio Fraai
I purchased because I believe you offer a great product that can help me with my two websites that I want to increase traffic and business to.

Radha Mulder
No Crap Online
What kind of name is that?
That was your first thought, right?
No Crap Online…..strange name!
You're quite right…I want you to think about it.  That is the whole idea, the underlying thought….there is so much rubbish on the internet with preferably a hefty price tag.
I can't stand it and think all entrepreneurs should have fair information. What does this mean for you?
Digital Marketing for social entrepreneurs, changemakers, ethical profit makers, entrepreneurial troublemakers, weirdo's and oddballs!
Labels welcome!
Do you recognise this?
My whole life I felt different. Where the masses went right, I went left because right did not feel right to me and I did not feel going right to belong to the masses.
I was stubborn, smart and not always very compliant.
My whole life I tried to fit in, to belong. With varying succes, by the way.
My whole life I wondered what was wrong with me.
No more! Of course, there is nothing wrong with me. People come in different shapes and forms and not everybody fits the mold. En because you read this, chances are you don't fit the mold either.
You don't have to!
You have an enormous advantage. Because you do not (want to) fit the mold it will be easier to head out above ground level.
There is space for all of us. Space for our unique gifts and to apply those. Just not with the standard methods.
As an Online Business Architect, I help you to get the most out of your company with Digital Marketing by applying a smart and cheecky combination of strategy, tech and a dash of humour.
What does that mean?
Because I don't believe in 'One Size Fits All', I don't have any standard solutions. I prefer to speak to my potential clients, to see what benefits them most.
The end goal is often the same: they want more clients and more profit, preferably with what they already have.
What can I help you with?
I can help you with increasing your conversion by ranking your site in Google, optimising your website and optimising your online processes.  
A traditional business coach tells you what to do, I also tell you how to do it without being part of the gray mass.  I help you with advice and support: Do It Yourself, Do It Together or Done For You.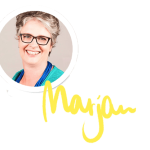 My name is Marjan Crabtree
As an Online Business Architect, I help you with Digital Marketing to get the most out of your company with a smart and unique combination of strategy, tech and a dash of humour. I drink black coffee and eat Kiwifruit with skin on…
Do you want to know if  we are a good fit?
send me an email or call me…
I agree that there is no one solution for everything.
Grab your copy of The ONE Thing you need to do to rank higher in Google now